SECURITY CAMERAS IN USE SIGN
Spend

$49.49

to

FREE SHIPPING
Brushed Aluminium
- High quality UV printing
- Light weight
- Self adhesive back
- Stocked & ready to dispatch
Custom options available
Design, material, size & colours
This SECURITY CAMERAS IN USE SIGN is necessary for ensuring safety awareness in any building or area. The sign alerts to the presence of security cameras, creating a visual reminder of the precautions in place.

Product Specifications / Options:

Standard Stock

Brushed Aluminium with full back double-sided tape
Light Weight
High Quality UV Printed

Custom Signs
We can make custom signs according to your specifications. Here are some options to choose from: 

Material Options:  Brushed Aluminium, Composite Panel, Perspex, Stainless Steel
Text and Graphics Options:  ​Direct UV Printing, Laser Engraving, Vinyl Lettering, Laser Cutting

Contact us for other requirements. 

View full details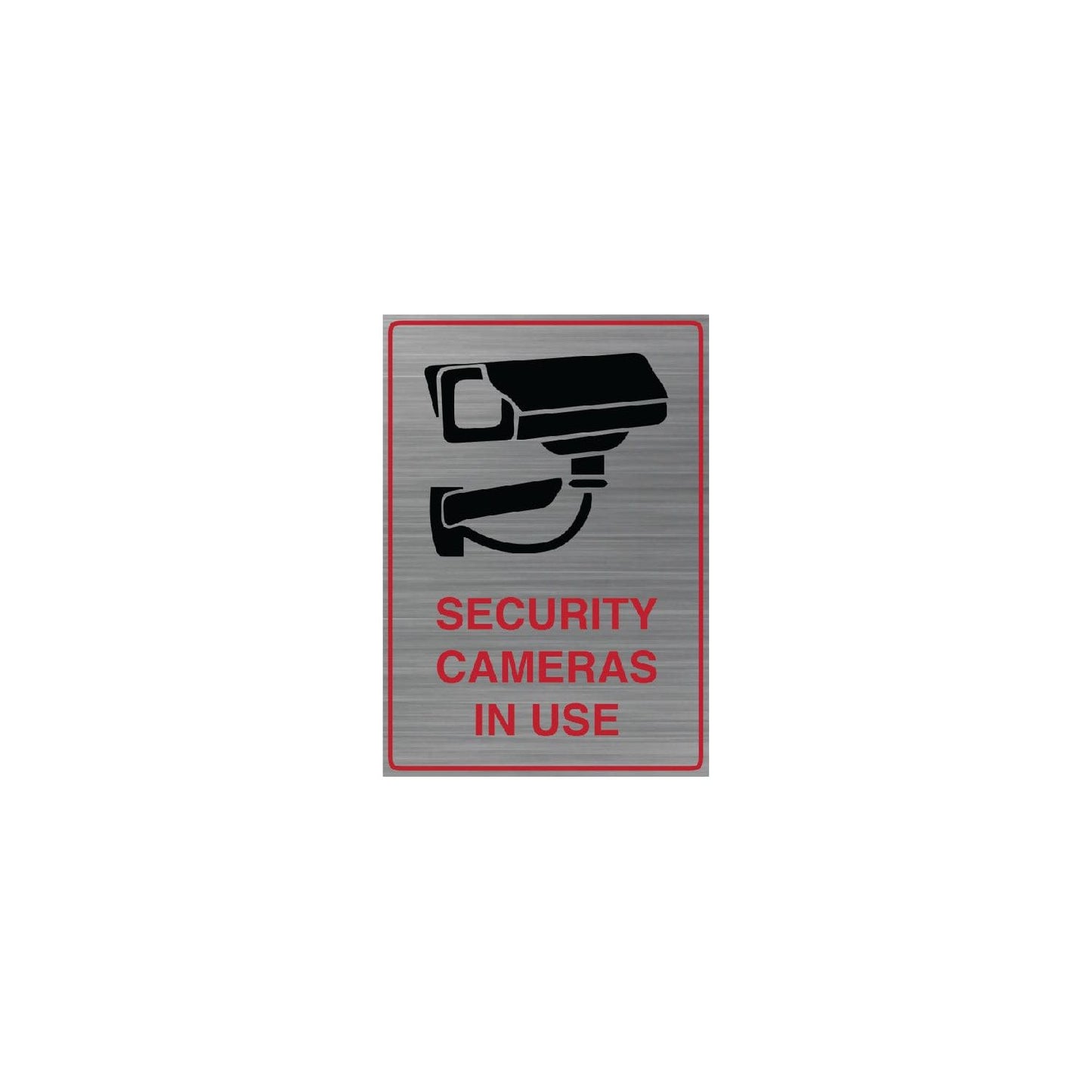 SECURITY CAMERAS IN USE SIGN