NOTICE ALL VISITORS PLEASE REPORT TO SITE OFFICE SIGN
Spend

$49.49

to

FREE SHIPPING
Comply with AS 1319, 2444, 1216
Our signs are designed to ensure drivers, pedetrians and workers are well informed of potential hazards
- Mandatory Signs
- Danger Signs
- Prohibition Signs
- Notice Signs
- Warning/Caution Signs
- Emergency Signs

Custom options available
Design, material, size & colours
This NOTICE ALL VISITORS PLEASE REPORT TO SITE OFFICE SIGN, designed to comply with Australian safety sign standards, clearly communicates the mandatory safety requirement to personnel and visitors while on the premises. This sign helps to promote workplace safety, security, and reduce hazardous risks.

At Digicraft, we design and supply a large range of industrial safety signs to make your work site safer and more efficient, minimising the risk of injuries.

We can also make custom signs according to your specifications.

Product Specifications / Options:

Standard Stock

600 x 450 mm, available in Corflute and Alupanel
Light Weight, durable, high quality

Custom Signs
We can make custom signs according to your specifications. Here are some options to choose from: 

Material Options:  Brushed Aluminium, Composite Panel, Perspex, Stainless Steel
Text and Graphics Options:  ​Direct UV printing, Laser Engraving, Vinyl Lettering, Laser Cutting

Contact us for other requirements. 
View full details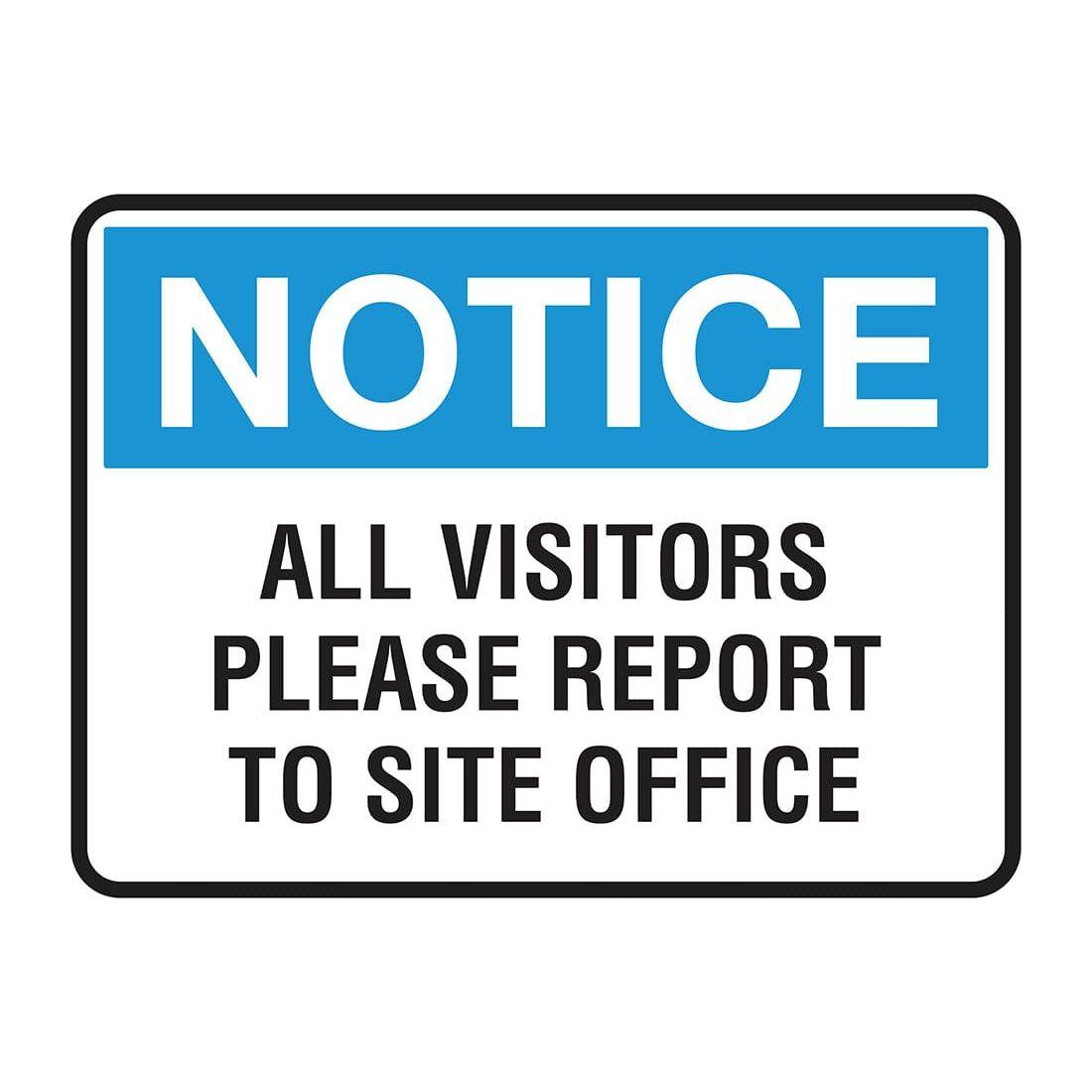 NOTICE ALL VISITORS PLEASE REPORT TO SITE OFFICE SIGN