Type: Fire Statutory Sign
FIRE HYDRANT BLOCK PLAN SIGN
Spend

$49.49

to

FREE SHIPPING
AS3745-2010 Compliance
Ordering Instuctions
Print?
1- Select "print only" , material & size
2- Upload your files ( print ready)
3- Add to cart
Design & Print?
1- Select "design & print" , material & size
2- Upload your files ( mark-up the information on floor plans - We will work with you to ensure all required information is available for us to create your plans)
3- Add to cart
Multiple levels/plans ?
Select "add to quote" for quotation
Need help ?
Select "chat with us"
Ensure BCA-compliance with this FIRE HYDRANT BLOCK PLAN SIGN. These plans must be located at the Booster, Fire Control Room, and Pump Room and must be water and fade-resistant. A Hydrant Plan highlights Fire Hydrant, Stop Valve, and any other fire equipment of importance to the Fire Brigade and must be clearly marked and printed on a minimum A3 size.

Product Specifications / Options:

Materials available: White Alupanel, Silver Brushed Alupanel, Silver Brushed Aluminium, Traffolyte
Size: A3 and A2
Services: Print only, Design & Print, Installation

CALL US for your CUSTOM SIGN requirements.

 
View full details
Print?
1- Select "print only", material & size
2- Upload your files (print ready)
3- Add to cart
Design & Print?
1- Select "design & print", material & size
2- Upload your files (mark up the information on floor plans - We will work with you to ensure all required information is available for us to create your plans)
3- Add to cart
Multiple levels/plans?
Select "add to quote" for quotation
Need help?
Select "Chat with us"
Paper laminated is suitalbe for indoor only.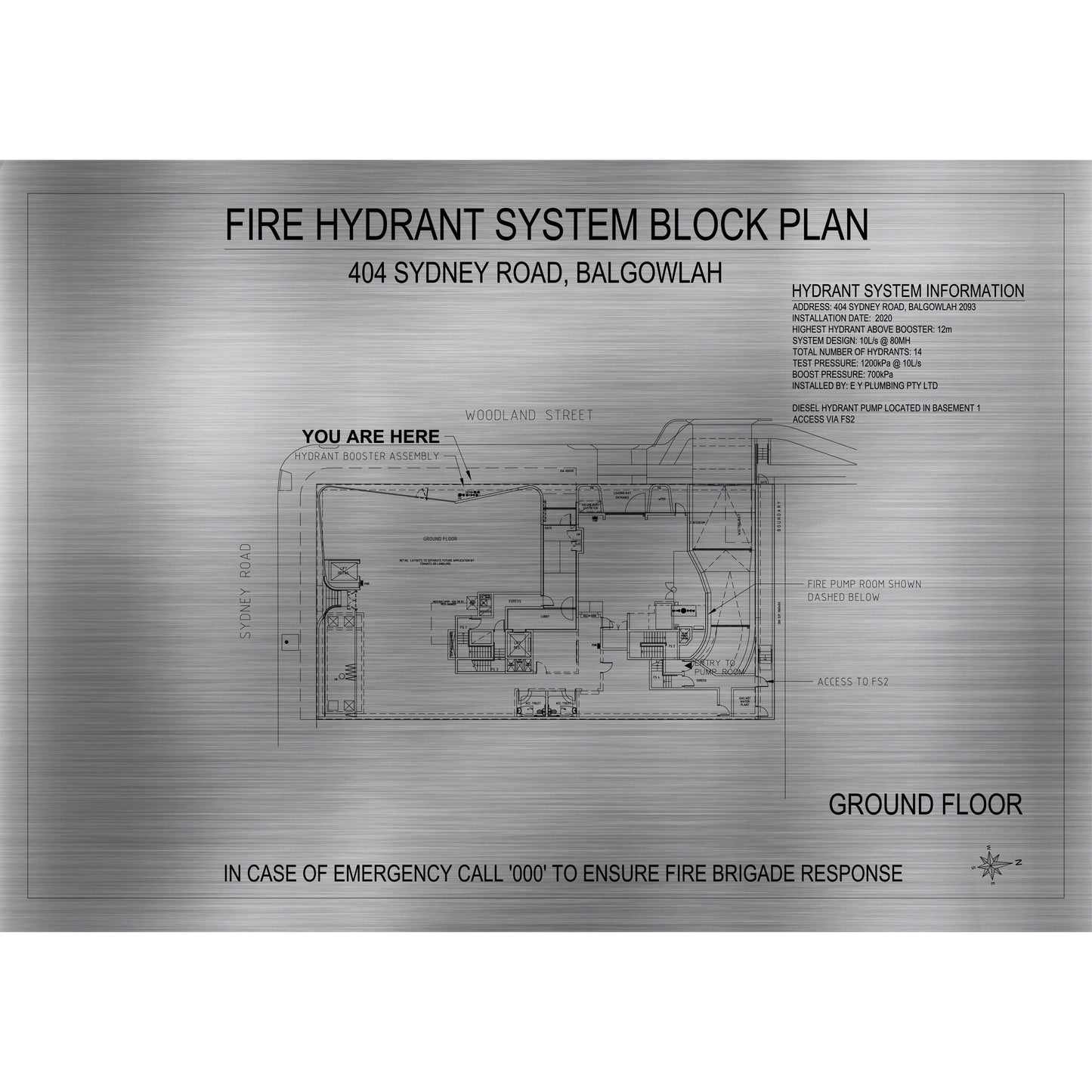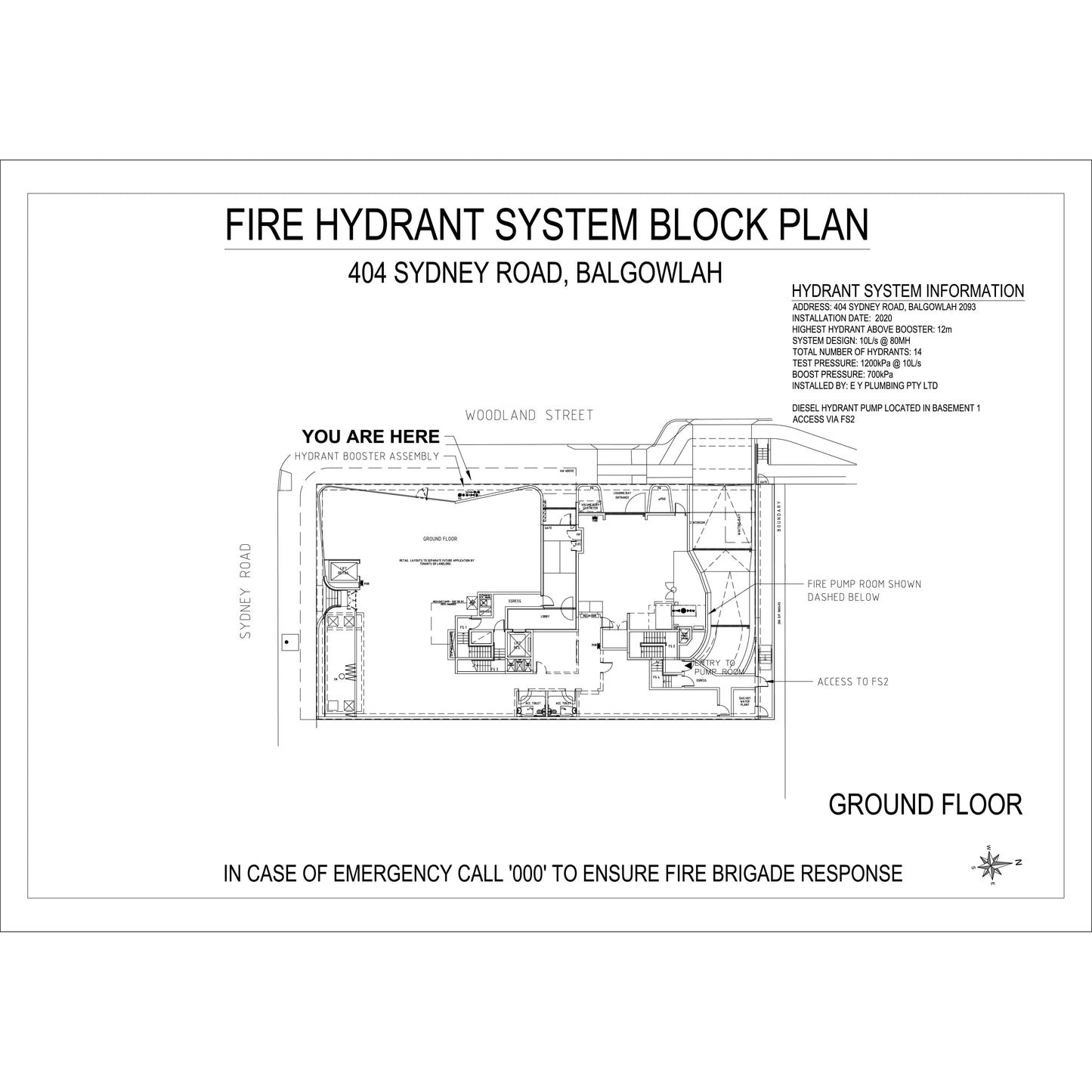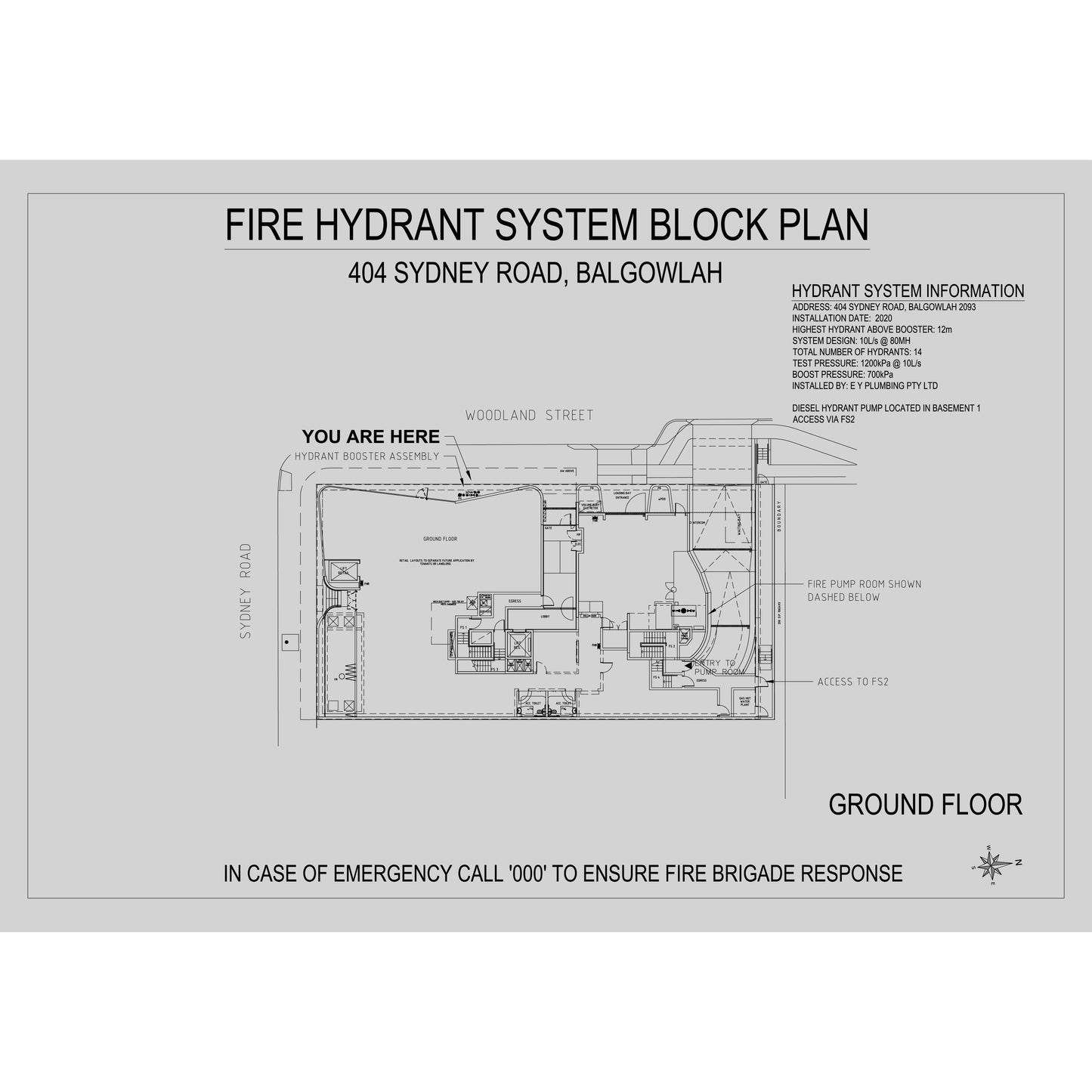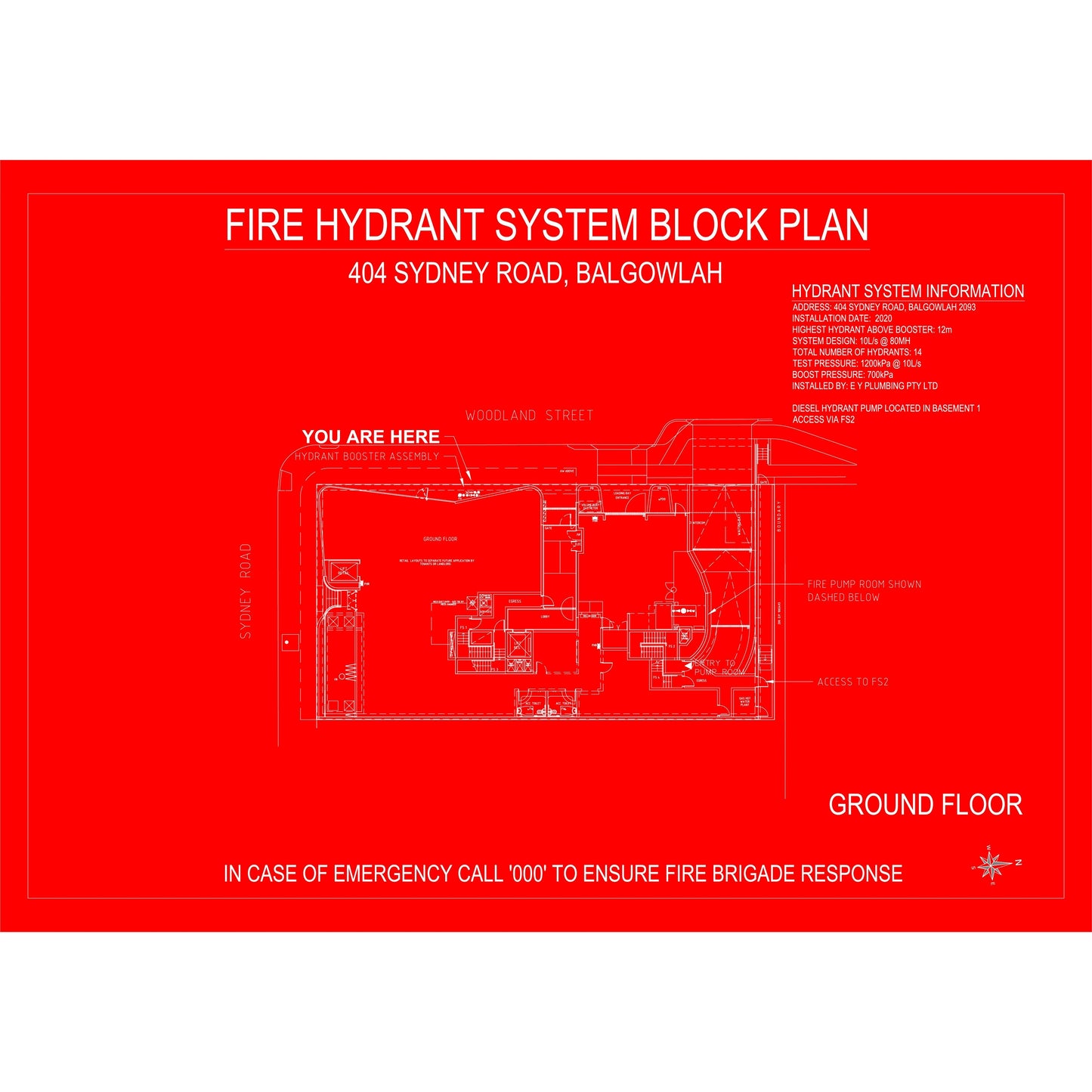 FIRE HYDRANT BLOCK PLAN SIGN