Type: Fire Statutory Sign
FIRE EVACUATION DIAGRAM SIGN
Spend

$49.49

to

FREE SHIPPING
AS3745-2010 Compliance
Ordering Instuctions
Print?
1- Select "print only" , material & size
2- Upload your files ( print ready)
3- Add to cart
Design & Print?
1- Select "design & print" , material & size
2- Upload your files ( mark-up the information on floor plans - We will work with you to ensure all required information is available for us to create your plans)
3- Add to cart
Multiple levels/plans ?
Select "add to quote" for quotation
Need help ?
Select "chat with us"
This FIRE EVACUATION DIAGRAM SIGN is a must-have to comply with AS3745 and BCA standards. It is made of white alupanel, indicating fire and safety equipment locations, evacuation protocols, exit details, and emergency assembly locations. Perfect for commercial, retail, and residential developments. Install it and be prepared for any emergency.

Product Specifications / Options:

Materials available: White Alupanel, Silver Brushed Alupanel, Silver Brushed Aluminium, 200 gsm lamitated paper
Size: A3 and A2
Services: Print only, Design & Print, Installation

CALL US for your CUSTOM SIGN requirements.

 
View full details
Print?
1- Select "print only", material & size
2- Upload your files (print ready)
3- Add to cart
Design & Print?
1- Select "design & print", material & size
2- Upload your files (mark up the information on floor plans - We will work with you to ensure all required information is available for us to create your plans)
3- Add to cart
Multiple levels/plans?
Select "add to quote" for quotation
Need help?
Select "Chat with us"
Paper laminated is suitalbe for indoor only.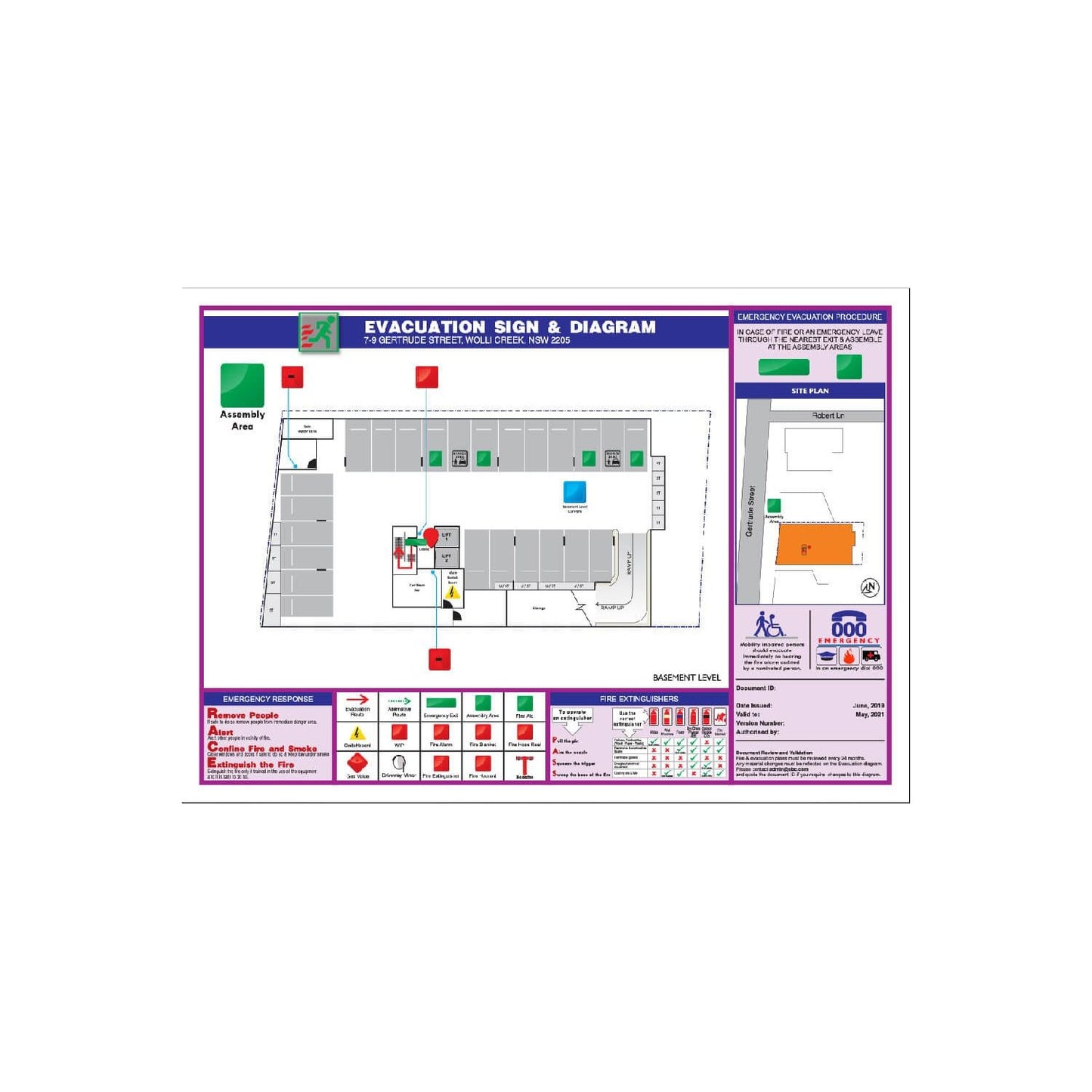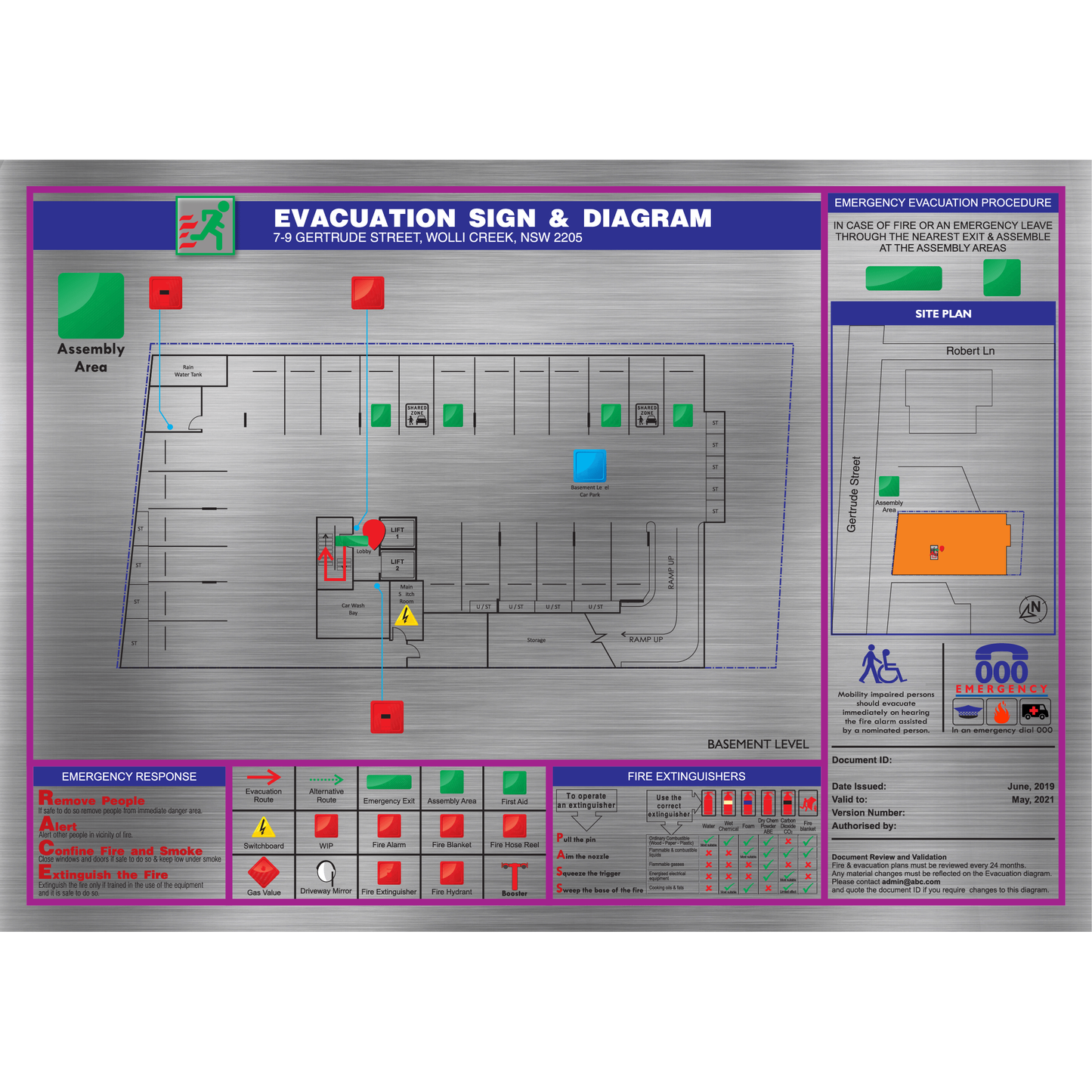 FIRE EVACUATION DIAGRAM SIGN