EYE PROTECTION MUST BE WORN ON THIS SITE SIGN
Spend

$49.49

to

FREE SHIPPING
Comply with AS 1319, 2444, 1216
Our signs are designed to ensure drivers, pedetrians and workers are well informed of potential hazards
- Mandatory Signs
- Danger Signs
- Prohibition Signs
- Notice Signs
- Warning/Caution Signs
- Emergency Signs

Custom options available
Design, material, size & colours
This EYE PROTECTION MUST BE WORN ON THIS SITE SIGN, designed to comply with Australian safety sign standards, clearly communicates the mandatory safety requirement to personnel. Featuring a white symbol within a blue disc, this sign helps to promote workplace safety and reduce hazardous risks.

Product Specifications / Options:

Standard Stock

300 x 225 mm, available in Corflute and Alupanel
Light Weight, durable, high quality

Custom Signs
We can make custom signs according to your specifications. Here are some options to choose from: 

Material Options:  Brushed Aluminium, Composite Panel, Perspex, Stainless Steel
Text and Graphics Options:  ​Direct UV printing, Laser Engraving, Vinyl Lettering, Laser Cutting

Contact us for other requirements. 
View full details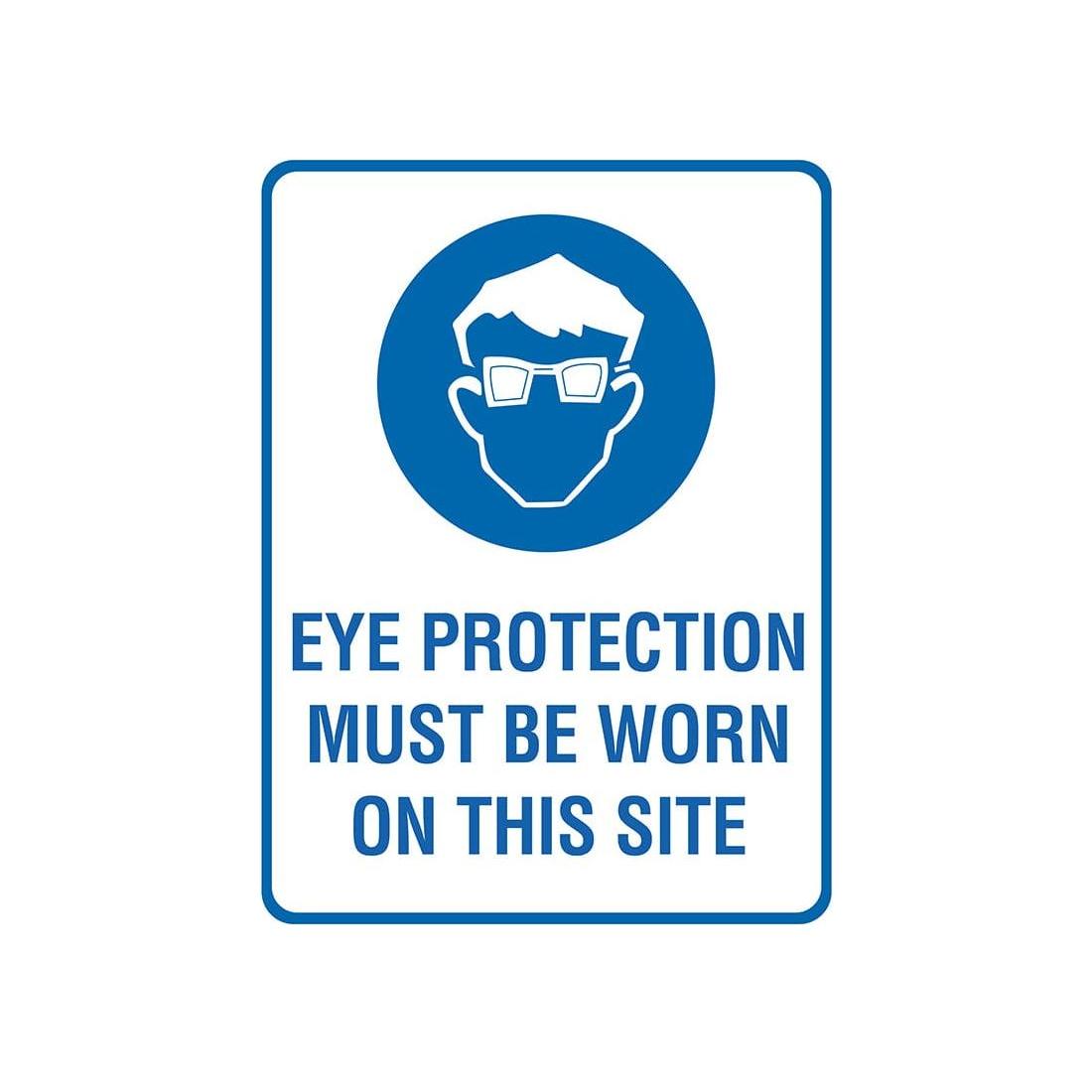 EYE PROTECTION MUST BE WORN ON THIS SITE SIGN