DANGER NO ENTRY WITHOUT CONFINED SPACE TRAINING SIGN
Spend

$49.49

to

FREE SHIPPING
Brushed Aluminium
- High quality UV printing
- Light weight
- Self adhesive back
- Stocked & ready to dispatch
Custom options available
Design, material, size & colours
Ensure safety with this BCA compliant "DANGER NO ENTRY WITHOUT CONFINED SPACE TRAINING" sign. The sign warns of potential hazards associated with confined spaces and restrict entry to personnel who have completed the required training to work in that space, keeping your workplace secure and personnel and visitors protected.

Product Specifications / Options:

Standard Stock

Brushed Aluminium with full back double-sided tape
Light Weight
High Quality UV Printed

Custom Signs
We can make custom signs according to your specifications. Here are some options to choose from: 

Material Options:  Brushed Aluminium, Composite Panel, Perspex, Stainless Steel
Text and Graphics Options:  ​Direct UV Printing, Laser Engraving, Vinyl Lettering, Laser Cutting

Contact us for other requirements.
View full details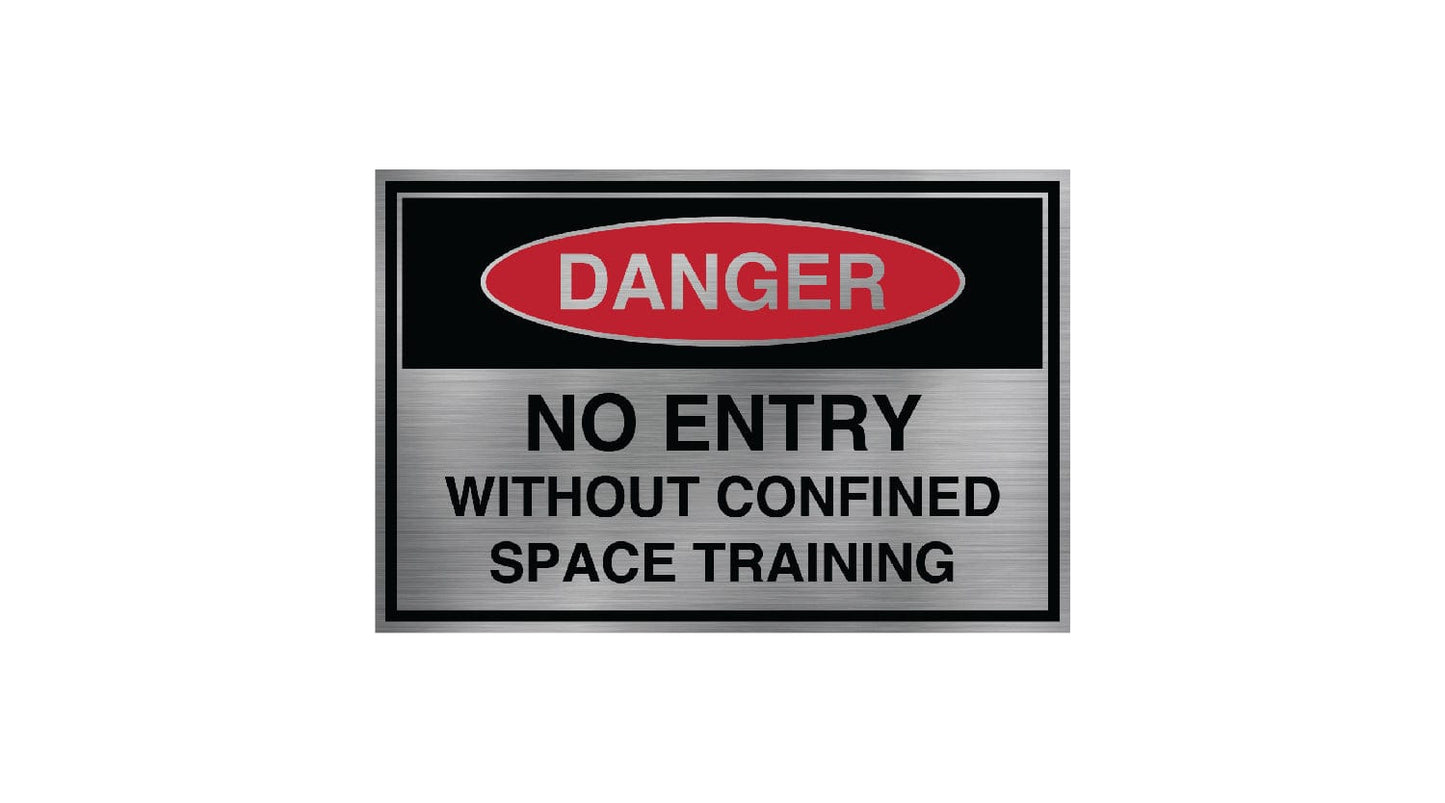 DANGER NO ENTRY WITHOUT CONFINED SPACE TRAINING SIGN